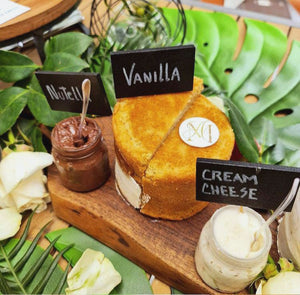 "Handmade goodies made with love." –Claudia
Wedding cakes to remember
Alfajores for any occasion.
Claudia specializes in unique desserts and custom sweets to order. Let her know what you want by filling out the questionnaire and she will make your vision come to life!
ALFAJORES
STARTING AT $12
Order your original or personalized alfajores online today.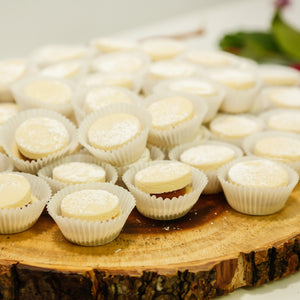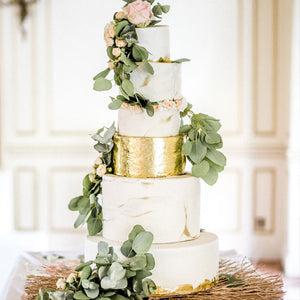 WEDDINGS
From Wedding Cakes to Dessert Tables, Claudia can sweeten your Wedding Day with beautiful and delicious customized cakes.
SWEET TABLES
Make your next event extraordinary with these amazing sweet tables, tailored to your unique event and fully customizable.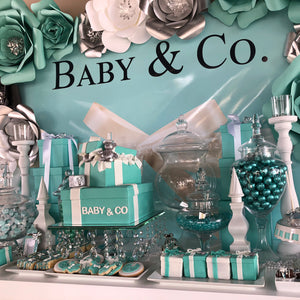 Cupcakes, Cake pops, Macaroons and Sugar Cookies start at $4.50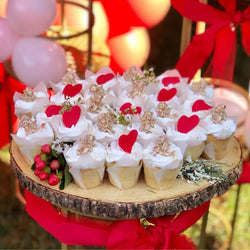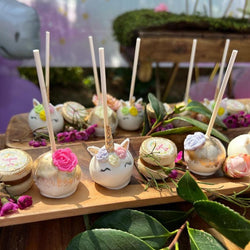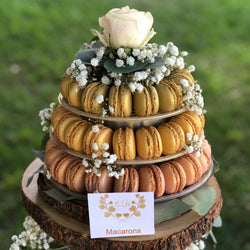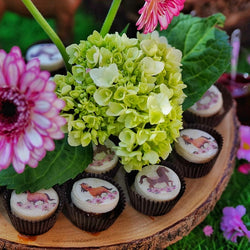 See what our customers are saying...
When you want to make somebody feel special, call Claudia! For more than ten years, Claudia has been our go-to-person for birthdays, special occasions, corporate gifts and even teacher appreciation days. Her cakes and "projects" - as she calls them - capture the soul of the person you are celebrating while being absolutely delicious no matter what your dietary restrictions or preferences are. She is a true artist at her craft. She will ask questions about the person, your budget and make a unique cake, gift or celebration that will exceed your expectations. Thank you for making my life easier all year round!

Cristina Barvo, Sherman Oaks, CA
Claudia is the Queen of the bakers and the cookie master! Over the past 6 years my wife and I have ordered cookies, cakes for my kids' birthday, catering and special presents for different occasions. Claudia keeps amazing us. Each cake or creation she makes is a wonderful masterpiece, unique and exquisite. Claudia can make anything you have in mind; she is an artist!

Adam Fin, President Accessible Construction
Claudia es una de las mejores reposteras que he conocido en mi vida. Cualquier idea que uno necesite ella la convierte en realidad. He encargado en los últimos cinco años probablemente más de 25proyectos entre galletas, tortas, catering y cada vez Claudia me sorprende más. Su atención al detalle, sus creaciones, el sabor de cada torta o galleta, su excelente servicio al cliente; la dulzura de la personalidad y el cumplimiento hacen que uno no necesite buscar a nadie más.

100% recomendada.

Olga Jaramillo, President & Co-Founder Accessible Bathrooms Inc.
I worked with Claudia on multiple events and a wedding, no matter how big or small the event was, Claudia's level of attention and personalization was incredible! Even for the tasting, we had so much fun and had so many options to choose from. She has great unique flavour combinations and no matter what you pick it is delicious! Claudia even provides the decor for your dessert table scapes and just transforms the space into something special. I even use Claudia for personal celebrations now such as engagements and birthdays, Claudia offers cakes or Alfajores boxes with the ultimate level of personalization of custom monograms or printed edible paper of images or photos. She ships them all over the country in a timely manner so I can make all my friends and family's occasions extra sweet! I highly recommend Projects by Claudia for all your event and special occasion needs!

Denise Chiang, Wedding Planner